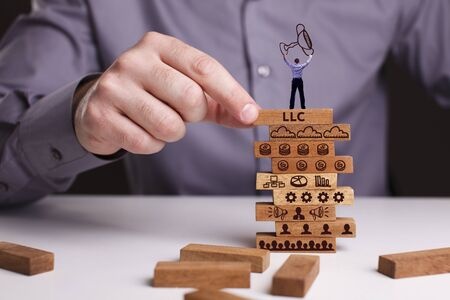 If you just started day trading, you might be wondering whether or not it would be a good idea to set up a Limited Liability Company, better known as an LLC, for your trading venture. There are a lot of established day traders who have created LLCs for day trading purposes. It doesn't make sense for everyone to do it, but it can be beneficial for those who meet the qualifications.
Here are some of the ways an LLC can work for you:
It can provide you with tax benefits
One of the things you're going to need to be very mindful of when you start day trading is the role that it will play when you file your taxes every year. Setting up an LLC might save you thousands of dollars every year in some cases since there are many deductions  a business can claim that an individual taxpayer cannot. It will also give you the potential to make the Mark-to-Market election. This election alone could help you save tens of thousands, if not hundreds of thousands of dollars at tax time. It's a good idea to speak with someone who specializes in trader tax services to see if starting an LLC could offer you tax benefits.
It could potentially protect your personal assets
When you first start day trading, you won't have to worry too much about protecting your assets since they'll be minimal at best. As you achieve more and more success with day trading, however, your trading account will grow, and you'll want to protect it. By creating an LLC, you can ensure that you won't lose your trading account if you happen to run into problems in your personal life. A personal bankruptcy, for example, wouldn't have an effect on your trading account as long as you have an LLC set up.
It can change the way you approach day trading
There are some people who are under the impression that day trading is a get-rich-quick scheme that's designed to bring people a large amount of wealth in a short period of time. This couldn't be further from the truth. You can turn yourself into a successful day trader, but it doesn't happen overnight. Establishing an LLC will force you to look at day trading as a business. You'll take trading more seriously with an LLC in place, and others will take notice.
Do you want to learn more about how you might benefit from LLC formations for active traders? Call Trader's Accounting at 855-938-9513 today to get more information on how an LLC for day traders works.
https://www.tradersaccounting.com/wp-content/uploads/2019/06/LLC_for_Day_Traders.jpg
300
450
Traders Accounting
//tradersaccounting.com/wp-content/uploads/2016/06/traders-accounting-logo-final-1030x326.jpg
Traders Accounting
2019-05-17 13:54:36
2019-11-14 21:52:47
How Does an LLC for Traders Work?